Gift Ideas For Indoor Gardening
Are you looking for great indoor gardening gift ideas?
Below are some awesome gardening gifts for growing food indoors all year round.
These gifts will help gardeners grow things like fresh herbs, salad greens, sprouts, microgreens, and tomatoes.
After reading this article you'll have some really great gift ideas for growing food indoors that gardeners will love!
Related Gardening Articles:
This post contains affiliate links, which means I receive a small commission, at no extra cost to you, if you make a purchase using this link.
The EZORKAS Grow Light makes growing plants indoors possible without any sunlight .
It comes with some really great features for optimal plant growth. Some of these include:
3 timing modes
9 dimmable modes
3 switch modes
USB plug with adapter
full spectrum light
This is a perfect gift for someone that wants to garden indoors but doesn't have enough sunlight inside their home.
Sprouts are one of the easiest things to grow and are jam packed with nutrients.
The Masontops Complete Bean Sprouting Kit makes growing sprouts almost fool proof.
The kit comes with everything you need to grow your own sprouts at home.
With this kit you'll get:
2 variety packs of premium quality organic GMO-free seeds
2 wide mouth mason jars
screen lids designed for optimal airflow and drainage
The variety seed packs included in the Complete Bean Sprouting Kit are the:
Sandwich Booster with clover, alfalfa, radish, and mustard seeds
Crunchy Bean Mix with lentils, peas, and chick peas
You can also use your own seeds and grow any sprouts you want.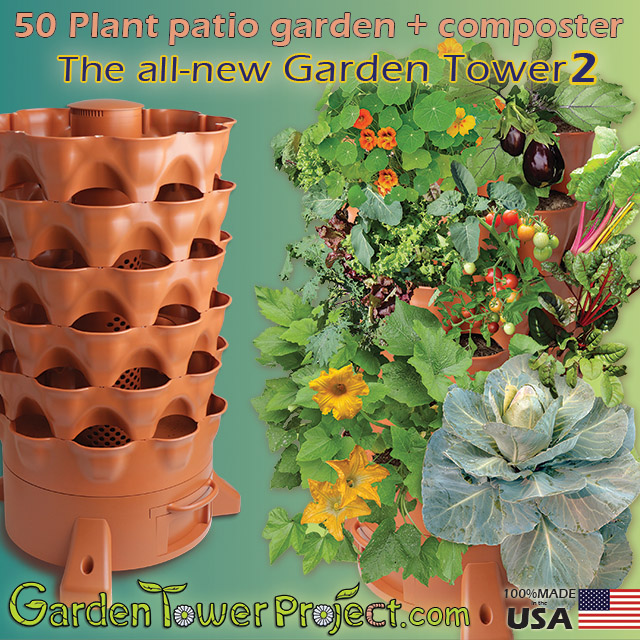 You can grow 50 plants indoors with this awesome vertical tower garden and grow light.
The Garden Tower 2 is also a composter that turns your kitchen scraps into nutrient-rich compost.
Another great benefit of the Garden Tower 2 is that it can also be used outside in the summer without the grow light.
Related to Garden Tower 2 :
The Bounty Elite AeroGarden is a smart garden makes growing your own food indoors easy.
It has it's own led lights for optimal growing and can grow 9 plants.
The Bounty Elite can grow tomatoes, herbs, salad greens, and so much more.
With the AeroGarden Seed Starting Kit.
Microgreens are another healthy and easy thing you can grow indoors.
The Microgreens Starter Kit From Urban Leaf comes with a self-watering tray that only needs to be watered during set up.
The Microgreens Starter Kit comes with 4 different varieties of microgreens and will be ready to eat in only 7 days.
With the Mini Fruit & Vegetable Kit from Urban Leaf kit you can grow tomatoes, peppers, and strawberries indoors on a windowsill or with a grow light.
The Mini Fruit & Vegetable Kit includes:
a reusable planter made from fast-growing renewable timber
3 coco coir pots
expanding soil discs with worm castings and water-retaining crystals for long-term plant health
bamboo labels
3 packets of seeds for growing tomatoes, peppers and strawberries
The Culinary Classics Bottle Garden Kit from Urban Leaf comes with:
3 packets of seeds for growing dill, sweet basil, and French parsley.
3 bottle garden inserts
labels
clear stickers for coverage
All you need to add is a bottle and tap water. This garden kit can also be grown on the windowsill.
Final Thoughts On Gifts For Indoor Gardening
All of the gift ideas mentioned in this article make growing your own food fun and easy!
And make excellent gifts for gardeners and anyone else who enjoys growing their own food indoors.
Indoor Gardening Gift Ideas