Useful Gardening Gift Ideas
Are you looking for great gift ideas for a gardener or someone who wants to get start growing their own food?
There are many great tools and products that you can give that will help make gardening and growing food even more enjoyable.
After reading this article you'll have some really great gift ideas to give your gardener that they'll love.
This post contains affiliate links, which means I receive a small commission, at no extra cost to you, if you make a purchase using this link.
Related Gardening Articles:
11 Useful Gifts For Gardeners
The Hori Hori Garden Knife is a powerful tool great for digging, measuring, weeding, cutting, pruning, planting, and harvesting.
It has a 7″ stainless steel blade and comes with a sharpening stone and a nylon sheath with a clip for attaching to a belt or strap.
It also comes with a 5 year warranty, videos on maintaining your knife, and full customer care and support.
The Gorilla Grip Original Premium Thick Kneeling Pad is an ultra thick kneeling pad made of 1.5″ thick high density durable foam.
And is perfect for providing support and reducing pain
while kneeling.
It also comes with a 10 year guarantee
The Gardener's Friend Pruners take the pain out of pruning and make cutting quick and easy.
They have a 3-stage ratchet mechanism which means you can cut with less effort than regular pruning shears.
The Gardener's Friend Pruners are made with an ergonomic design and have a soft rubber hand grip for absorbing pressure.
The Gorilla Carts GOR4PS Poly Garden Dump Cart is an easy to move dump cart that can pull up to 600 lbs and is a great alternative for a wheelbarrow.
Its quick unloading feature makes unloading heavy loads a breeze.
The Poly Garden Dump Cart is quick and easy to put together and can be used for hauling dirt, mulch, rocks, and so much more.
The UKOKE Garden Tool Set is an awesome gardening tool set that comes with 12 things a gardener needs.
The garden tool set includes:
Trowel – for digging and turning up soil
Transplanter – for transplanting small plants
Hand rake – for smoothing soil and breaking up dirt
Cultivator – for loosening and aerating soil
Weeder – for loosening and digging up weeds
Stainless snip – for trimming and shaping plants
Pruning shears – for trimming and cutting
Spray bottle – for misting plants
Garden Genie gloves – for planting and weeding
Waterproof garden apron – for carrying tools
Tote bag – for carrying and storing tools
Kneeling pad – for providing comfort and support to your knees
The Ukoke Garden Tool set is the perfect gift for any gardener.
The GANCHUN Hand Weeder Tool is excellent for getting rid of dandelions, thistles, and all kinds of weeds from your garden.
It has an ergonomically designed handle with Softgrip that reduces hand and wrist fatigue.
It also comes with a 30 day satisfaction guarantee and lifetime warranty.
The Hutzler Garden Colander is perfect for harvesting your vegetables, carrying them, and washing them.
Once your vegetables are in the colander they can all be washed all at once and the dirt shakes right out.
It's BPA free and dishwasher safe which makes cleaning it easy.
The TomCare Garden Kneeler Seat is a garden kneeler and seat all in one.
It has a pocket on both sides for your tools and is make of durable, high-quality material.
It can can hold up to 330 lbs and comes with a 1 year warranty.
The SeedsNow Seeds Vault is a heavy-duty seed storage container with a vacuum-seal top.
It has a superior moisture barrier and is water, pest, insect, and rodent resistant.
The Seed Vault is also freezer safe and will keep your seeds lasting longer.
It comes in different sizes ranging from extra small to extra large.
The SeedsNow Garden-in-a-Bag makes a really great gift. The Garden-in-a-Bag comes with everything you need to grow your plant and is really easy to use.
The bags are leak proof and come with directions, seeds, and growing medium.
There are many different Garden-in-a-Bag options such as basil, dill, chives, and strawberries.
See the whole Garden-in-a-bag Collection here.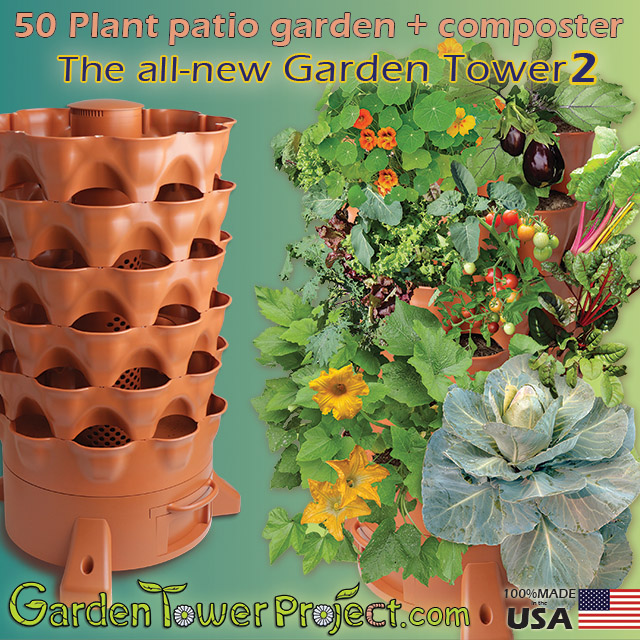 The Garden Tower 2 a pretty amazing vertical Garden Tower. With this tower you can grow 50 plants in only 4 square feet!
You can use it to grow outside or indoors with grow lights.
It is also composter that turns your kitchen scraps into organic fertilizer for growing your organic produce.
It's 100% made in the USA and comes with a 5 year warranty.
Related Garden Tower 2 Article:
Final Thoughts On Gardening Gift Ideas
All of the gardening gift ideas mentioned in this article are excellent for making gardening easier and more enjoyable.
The gardener you are buying for will surely be happy with any of these useful gifts.
Gifts For Gardeners